CEPGT 2022 will take place in Xuzhou,China.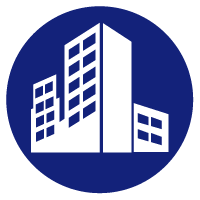 About Xuzhou
Xuzhou is located in the northwest of Jiangsu Province, only 300 kilometers away from Nanjing. The original name of Xuzhou is "Pengcheng", with 6000-year splendid culture. During its long history Xuzhou has proved to be a town of great strategic importance.
The city covers an area of 11,258 square kilometers with the total population of more than 8 millions. Xuzhou is historically called the cross-road of five provinces. Now it has a complete transportation system of air, rail, highways and waterways, which brings great convenience to travelers and business people.
As a beautiful city with a long history, Xuzhou embraces many historical sites and places of interest, among which Tombs of Han Dynasty and Yunlong scenic spot should be highlighted. Guishan Han Tomb is the tomb for Liu Zhu and his wife, the sixth Prince and Princess of Chu State. Everything needed in daily life is found in the bedroom, dinning room, stable and kitchen which can still be seen in what is essentially a splendid under ground palace. Every passage of the tomb is blocked up by 26 blocks of stone, each of which is as heavy as 6 or 7 tons.
*The specific address of CEPGT2022 will be announced soon......